As part of our employee spotlight series, we sat down with Senior Wealth Advisor Monica Sipes to learn about her team's unique backgrounds, skills and areas of expertise.
WHAT CAN YOU TELL US ABOUT YOUR TEAM AND ITS CAPABILITIES?
Our jobs are dependent upon the successful execution of being luminaries for our clients every single day and over long periods of time. Although I may be biased, I'm certain that I have an insanely talented and dedicated team, and we are only getting started.
We truly function as a personal CFO for our clients. In addition to performing any financial tasks, we welcome the opportunity to lead and administer all related items.
For additional information about my team, please read the employee profiles below: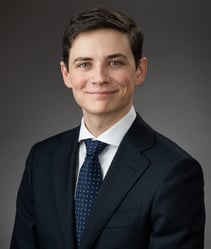 Christian Patterson — Wealth Advisor
Christian serves as a wealth advisor and the lead planner on the team. He received his bachelor's degree in business from Southeastern Louisiana University in 2018 and a financial planning certificate from Southern Methodist University in 2020. Most recently, Christian became a CERTIFIED FINANCIAL PLANNER™ professional after satisfying the education, exam, experience and ethics requirements as set forth by the CFP Board.
Christian became a wealth advisor to help others accomplish their life goals. He has seen what can happen to a family's finances without proper guidance and education, which has driven him to educate and assist those in his community to better their lives both now and in the future. Christian believes that the key to great financial health is the creation of a financial plan — a detailed, goals-based map of what must happen to get clients from where they are to where they want to be.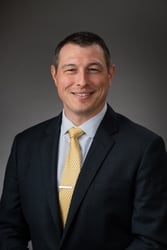 Kyle Hafstad — Estate Planning Specialist
Kyle graduated from Purdue University in 2007 with a bachelor's degree in business management and finance. After an initial search for a corporate finance job, he found an opportunity with a national planning firm that offered financial, estate and business planning services to high-net-worth families.
The complex problem solving involved in working with families and small business owners was a natural fit for his skills. Kyle quickly found that the relationships he built with clients afforded him an opportunity to constantly learn and provide evolving solutions that could dramatically benefit a family over multiple generations. After 11 years with his previous firm, Kyle joined Exencial in 2019, eager to broaden the scope of services that he could offer to clients.
Kyle facilitates a collaborative process that pulls together all the members of a client's planning team, including attorneys, CPAs and financial professionals. Part of his journey with advisors and their clients includes preparing everyone for the financial and technical considerations of their existing and future planning.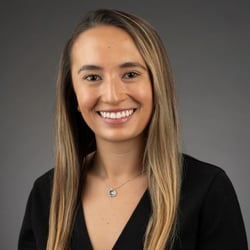 Gianna Mossotti — Relationship Manager
Gianna serves on the team as a relationship manager. She grew up in San Francisco and attended Purdue University where she earned a Bachelor of Science in business management with a concentration in finance.
She is a licensed broker with her Series 7 and 66 certifications and is constantly looking for ways to expand her knowledge of the investment industry. Prior to working at Exencial, Gianna worked at Charles Schwab's Financial Consultant Academy. During the program, she assisted clients daily over the phone and developed a passion for building relationships. She is easily engaged when listening to clients' stories and loves learning more about who she is working with. Outside of her career, Gianna enjoys traveling, exercising, volunteering and listening to music.