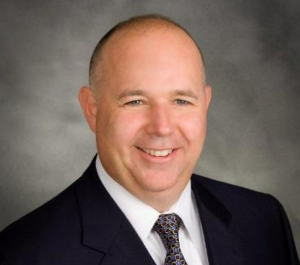 At Exencial, we like to shine a spotlight on our unique team members every quarter, and today, we feature Michael McGlashen, our Westlake Village, California, Office Manager, Senior Advisor and Business Development Officer.
Michael started out as a small business owner in Philadelphia during his early twenties. His businesses thrived and were eventually sold, which is when he decided to move to California and venture into real estate investing. After several years out West, Michael found himself back in Philadelphia, pursuing his undergraduate degree at Temple University.
After graduation, he sought a top-tier law school and attended the University of Florida, renowned for its tax and estate planning programs. Financial planning was a natural extension for Michael, so he began working under one of the country's top financial advisors in 2001 as a planner and advisor. After eight years of apprenticeship, he launched his own firm, Bucks County Financial Planning Group, in 2009 in Philadelphia and expanded to California two years later.
In 2020, Michael merged his firm with Exencial and took on the role of running the Westlake Village office and advising clients. Michael's background as a trusted financial planner, coupled with Exencial's coordinated advice model, was an ideal fit for him.
In this current role, his responsibilities extend to sales, client relations and maintaining Exencial's Wealth Advisor Solutions (WAS) partnership with Fidelity along the West Coast. This collaboration allows Michael to travel from San Diego to Seattle, meeting with advisors and clients who require sophisticated planning and investing capabilities
Michael's favorite part of the job is helping people to visualize a great life for themselves, creating a game plan to achieve it, and then relentlessly executing on the plan to get them there. Having the opportunity to help clients plan and execute their financial goals while building lasting relationships along the way makes his work incredibly rewarding.
While Michael enjoys traveling, his home in Westlake Village, California, is truly his favorite place to be. Riding motorcycles with his daughter around the national parks and forests in the area and taking trips to Barnes & Noble are a few of his pastimes. Living, working and playing within a 10-minute radius of their home ensures that Michael and his family relish every moment of their life in paradise.
Exencial Wealth Advisors is an SEC-registered investment adviser. Any references to the terms "registered investment adviser" or "registered," do not imply that Exencial or any person associated with Exencial has achieved a certain level of skill or training.