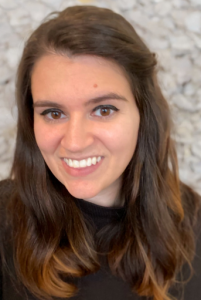 Exencial's employee spotlight series honors our esteemed team members' remarkable achievements and contributions. This quarter, we feature Diane Di Marco, Executive Assistant of Business Development.
After graduating from the University of Connecticut, Diane moved to New York City for a job working with hedge fund Alkeon Capital Management. In this role, she learned the ropes of financial marketing and investor relations. Later, Diane joined a small family accounting firm, gaining experience in the client relations side of the industry. At this company, she was responsible for delivering top-tier client service and fostering relationships between clients and the firm.
Diane returned to Connecticut in 2020, and like many others in the workforce, the Covid-19 pandemic prompted her to reevaluate her career aspirations and explore a new path. This led her to discover her current role at Exencial, which Diane described as the perfect fit given her background in financial marketing. As an Executive Assistant on the business development team, Diane supplies leads through programs and conducts data analyses of sales trends. Through these analyses, she predicts future trends and, in turn, helps strengthen relationships at Exencial.
As an anchor point for various departments, one of Diane's favorite aspects of the job is having the ability to interact with colleagues from different areas of the firm. In addition, Diane enjoys analyzing numbers and trends to help Exencial identify and secure clients. At Exencial, Diane believes everyone goes above and beyond. She emphasizes the positive, "can-do" attitude of her colleagues and appreciates the team's willingness to help each other succeed.
When she's not working, Diane might be found traveling the world – she's already visited five continents! At home, Diane enjoys writing or reading science fiction, relaxing at the beach and spending time with family.
Exencial Wealth Advisors is an SEC-registered investment adviser. Any references to the terms "registered investment adviser" or "registered," do not imply that Exencial or any person associated with Exencial has achieved a certain level of skill or training.