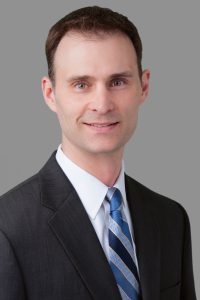 Exencial's employee spotlight series highlights the achievements, experiences and career paths of our team members. This quarter's spotlight features our Director of Portfolio Management, Jeff Hibbeler.
Jeff joined Exencial Wealth Advisors as a Senior Portfolio Manager for Fixed Income. He was promoted to Director of Portfolio Management in January and oversees the investment team managing the equity and fixed income strategies. Jeff also continues his responsibilities as a Senior Portfolio Manager, determining and implementing fixed income investment strategies across client accounts.
After graduating from Nebraska Wesleyan University with high distinction, Jeff began his career as a Performance Measurement Service Manager at Infovisa, Inc. He then spent more than a decade as a Portfolio Manager on the Core Fixed Income Team for Columbia Threadneedle Investments, managing portfolios for high-net-worth and institutional clients. Prior to his fixed income role, Jeff was the Institutional Performance Measurement Manager for a predecessor organization of Columbia Threadneedle. There, he was responsible for managing performance reporting and attribution analysis across all investment platforms. In 2018, Jeff joined Willingdon Wealth Management, which was acquired by Exencial in 2020. He holds the Chartered Financial Analyst designation and is a member of the CFA Society North Carolina.
With more than 20 years of experience in the investment management industry, Jeff thrives on helping clients achieve their goals. He values providing stability to clients' portfolios, especially during volatile markets or when clients have specific investment needs. Jeff particularly aligns with Exencial's philosophy of evaluating, executing and evolving with clients as their needs change.
Outside of work, Jeff and his wife, April, stay busy with the sports and activities of their two teenage daughters. Jeff and his family are active in their community, primarily through their church, and support of the Ada Jenkins Center, a nonprofit organization helping those in poverty gain economic independence. In his free time, Jeff enjoys running and playing tennis.